Jing
Meet our Swedish teacher - Mayuko Lindström
In this blog post, we introduce one of SweTeach's language coaches, Mayuko Lindström, so you can get to know her better. We don't want to spoil anything, but we think you'd definitely want to learn from an experienced Swedish teacher and get Mayuko's invaluable tips on how to learn Swedish effectively!
Mayuko started teaching with SweTeach in October 2022. She has a huge passion for teaching and languages, and yes, she is from Japan as you may have noticed from her name. If you are wondering how a Japanese who is not a native Swedish speaker ended up teaching Swedish as a second language, well, Mayuko has some inspirational words just for you - "Kan jag så kan ni!"
Mayuko is no stranger to learning different languages and immersing herself in various cultures. She had always been interested in other cultures while she was growing up in Japan. That led to her moving to the USA and having to learn a new language (English) and culture when she was 14. When she was 28, Mayuko once again had to learn a new language and culture as she moved from California to Gothenburg. And yes, as you have already guessed, the language and culture Mayuko had to learn this time was Swedish.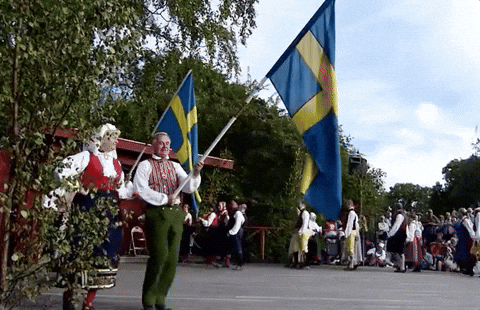 Over the years and throughout her experiences, Mayuko found her life passion and calling - teaching. To realize her dream and begin her career as a fully certified teacher, she studied at the Gothenburg University. Mayuko is now a licensed teacher in English and Swedish as a Second Language at Upper Secondary School and Adult Education (Komvux) levels, and has been teaching Swedish at schools such as Hermods and ABF.
Fun facts about Mayuko: (Note: these are likely to make you go 'Wow!' and feel really inspired!)
Mayuko began teaching Japanese culture and art in Swedish…after only one year in Sweden! It was also during this time that she felt that she had found her life's calling.

Mayuko has studied, researched, worked and taught culture and art history in English at various institutions, one of which was at the Smithsonian Institution in Washington.

Before moving to Sweden, Mayuko studied culture and art history at the University of California, Berkeley. She also taught university students art history while she was doing her Ph.D. there.

Mayuko moved from the USA to Sweden because of love.
Top tips from Mayuko on how to learn Swedish:
It is crucial to expose yourself to the Swedish language through reading, listening and speaking as much as possible.

Building up your vocabulary is an important and essential part of learning and studying Swedish.

Pay attention to new Swedish words that you come across. Take note of how they are used in their contexts and try to use them yourself.
Motivation from Mayuko for making your Swedish learning a success:
Studying Swedish is extremely fun, but it takes time and it requires your commitment, so be patient and make sure to also set aside time for your learning.
I could learn English and Swedish as a teenager and as an adult, and I managed to do it to a level where I could be a certified teacher in both languages.
If I could do it, so can you!
Just as Mayuko says, we know that you can definitely take your Swedish skills to the level you desire and reach your language learning goals! With her vast experience and knowledge in teaching and different cultures, as well as her personal background in language learning and being an immigrant, Mayuko is enthusiastic and ready to help you achieve your goals in learning Swedish and about Swedish culture.
Join our customized and interactive Swedish courses that are conducted by our experienced Swedish teachers and say 'Hej!' to Mayuko today! 😀